I have the most amazing friends and family. Since I started working my hobby as a business, everyone seems to find junk for me, especially junk furniture.
Last spring, friends brought over this poor, dog-chewed phone table, it was a mess! Aside from the damage by their dog, it was rickety and had ugly fabric on the seat. I finally got to work on it last month. 
You can see what bad shape this guy was in…especially the two corners their dog nibbled on.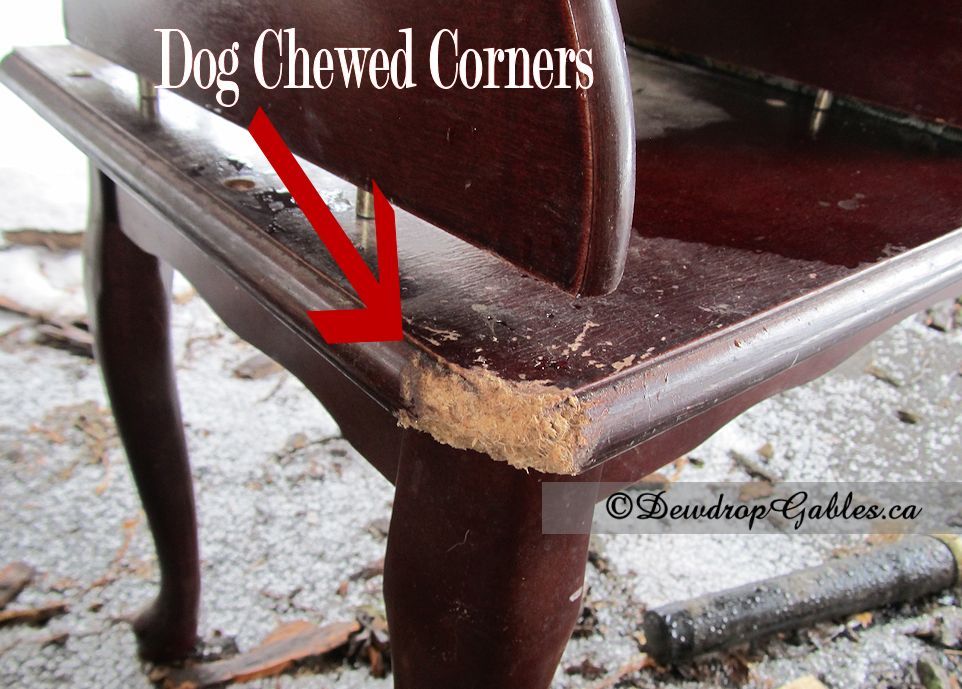 The first thing we did was sand and router the edges.
I have some gorgeous toile that I used to re-upholster the seat after putting new foam & batting on.
I gave it a new look with Annie Sloan Chalk Paint™ in Old Ochre, with Old Violet on the edges and drawer knob. A little distressing, light & dark wax, attach the seat and I am in love with how it turned out.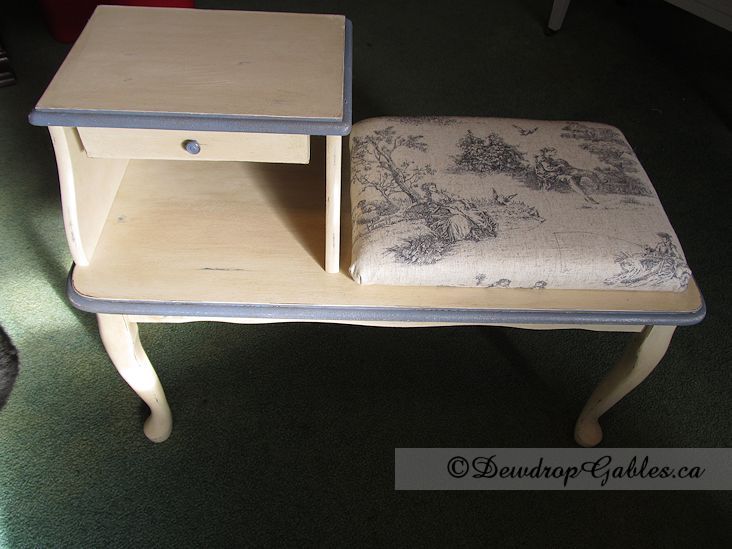 It was really hard for me to take this phone table to the booth at Woodstock's One Of A Kind Antique Mall, but I can't keep everything. Thank Heavens I have pictures to remember it by…
I was featured on Roadkill Rescue!
I'm linking up to:
Miss Mustard Seed's Furniture Feature Friday