DIY kitchen makeover part 2 is finally ready for the big reveal!
The below before picture is when we first started painting, the place was a mess, the floor deplorable. I posted the first steps with the new floor and paint in our DIY Kitchen Makover Part 1. 
The bottom cupboards are painted in Annie Sloan chalk paint™ French Linen and go with the floor perfectly!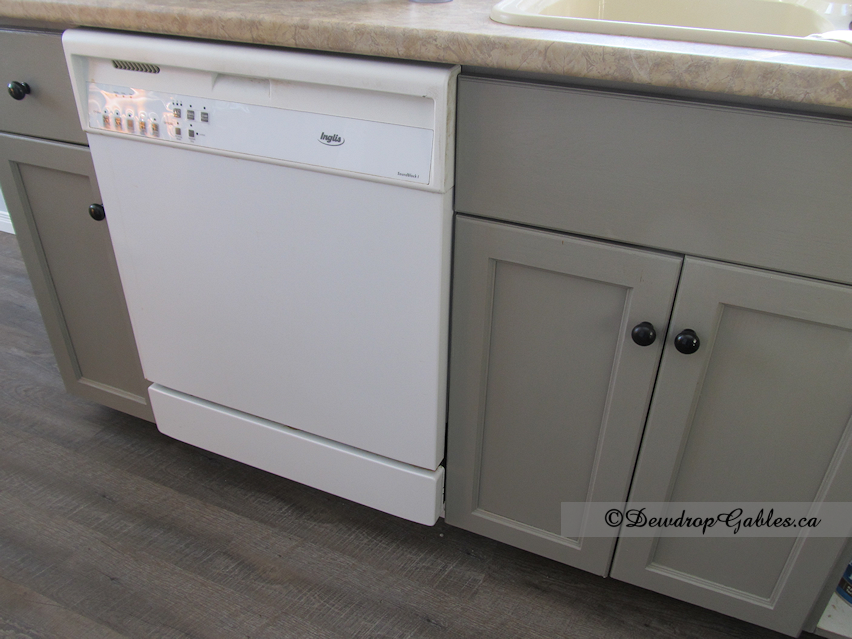 Here's a look at the before…pretty dated…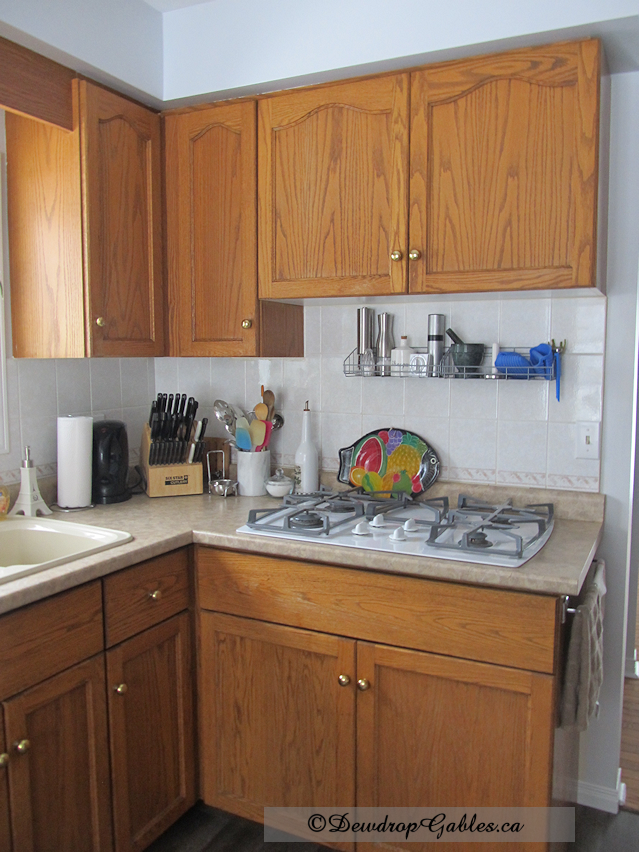 And here's the after…so much brighter!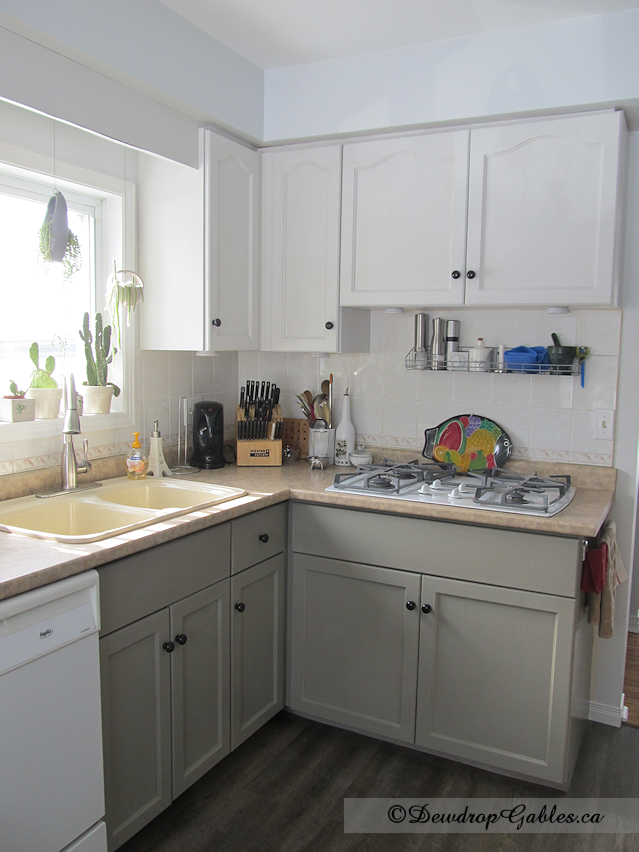 I mixed Annie Sloan chalk paint™ Pure White with a little Paris Grey to get the colour I wanted for the upper cupboards. I'm so happy with the way they turned out.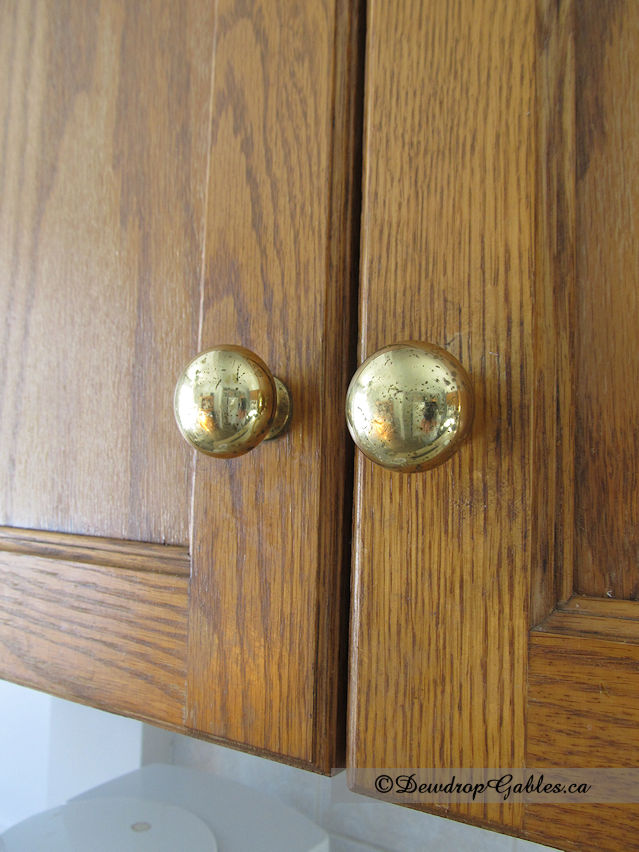 I couldn't afford new hardware for all the drawers & cupboards, so I spray painted them with Tremclad Rustoleum in gloss black.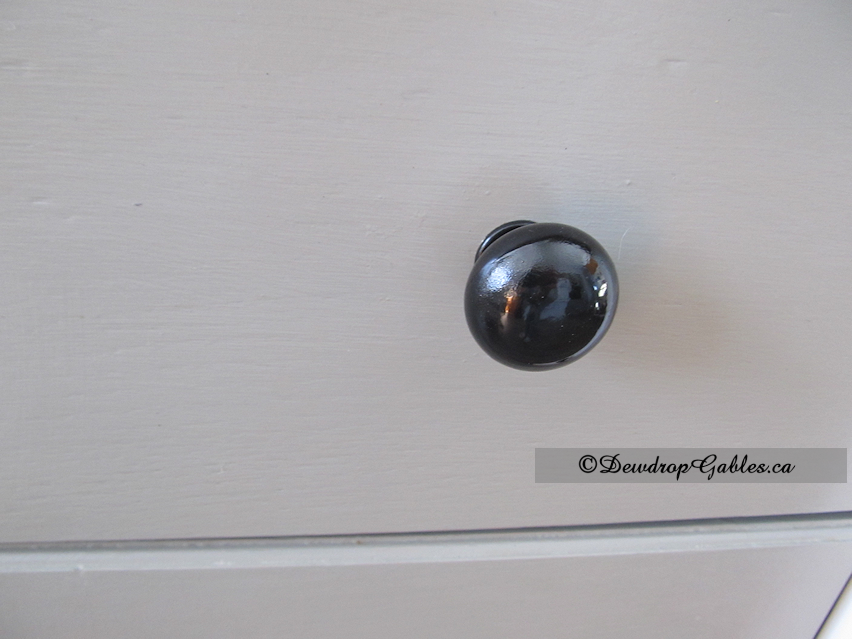 They aren't perfect, but what a difference a little paint will make. They'll work for now!
The counter tops and sink do not go with the new kitchen, but there is no way Larry will allow me to replace or paint them. And the back-splash could be updated…but I can't push my luck right now. haha
Notice I have a new white microwave? Now to work on that wall oven…yuck…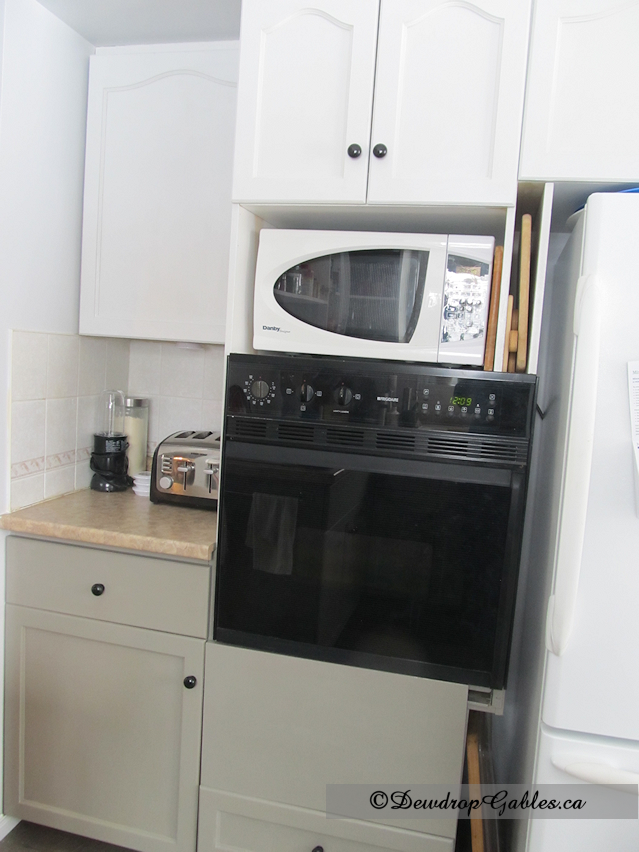 There are still small details to be worked on and I have to do something about the rest of the decor. It all takes time, but I'm thrilled we've completed the main part of our DIY kitchen makeover.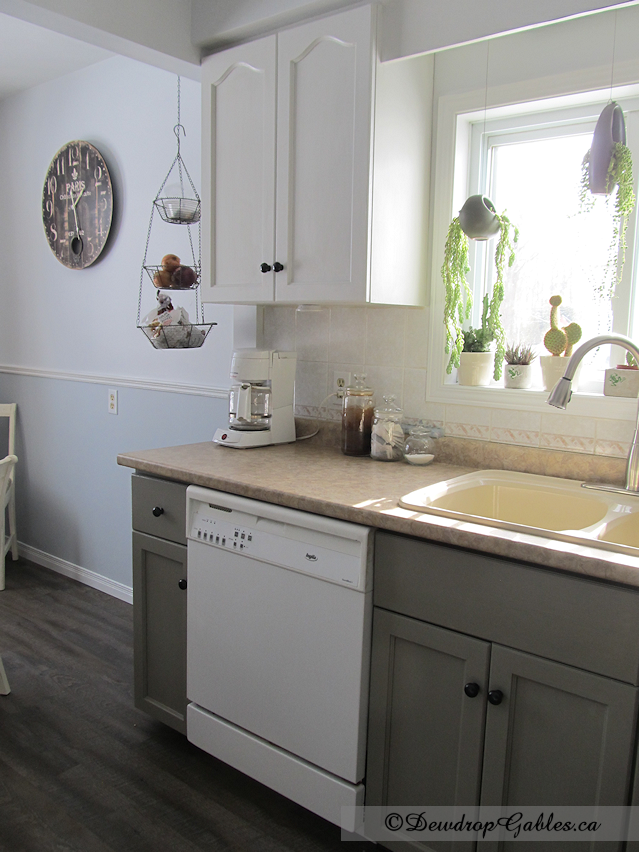 I love the huge clock my girls gave me as a present!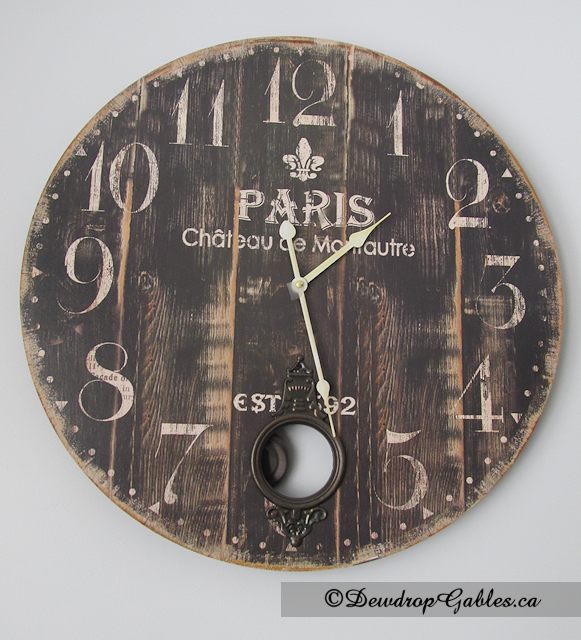 My grandmother's kitchen hutch was moved to the other side of the dining nook and doing that makes the area look bigger. And of course, this is on my ever-growing list of things to paint.
And I still have to work on the water cooler, I love Bliss's comment on the first post of designing a custom wood base for it!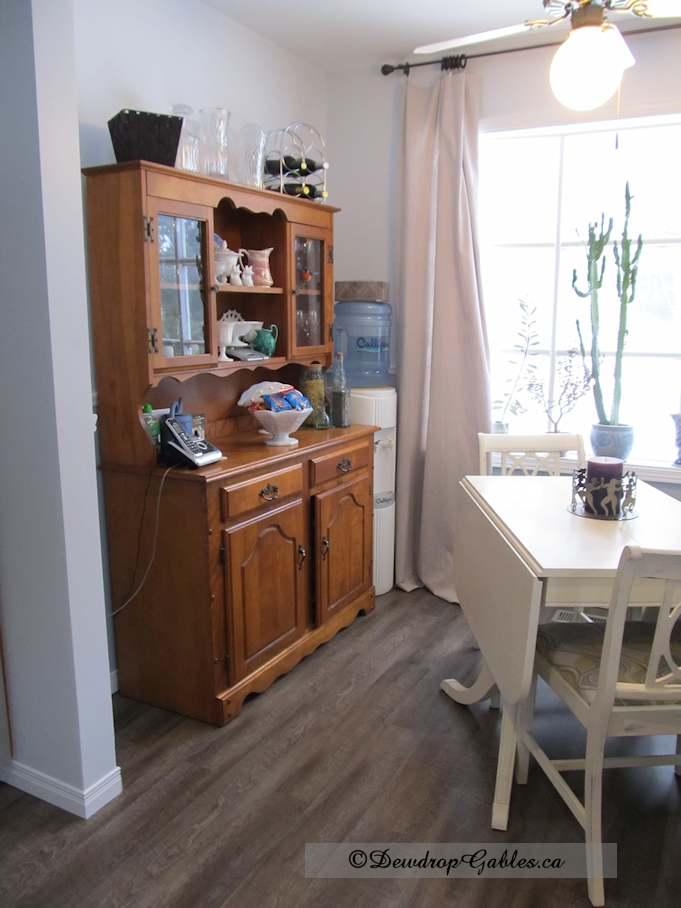 And I even painted the old heat vent! I did it in French Linen, and liked it so much that's what made me go with that colour on the bottom cupboards.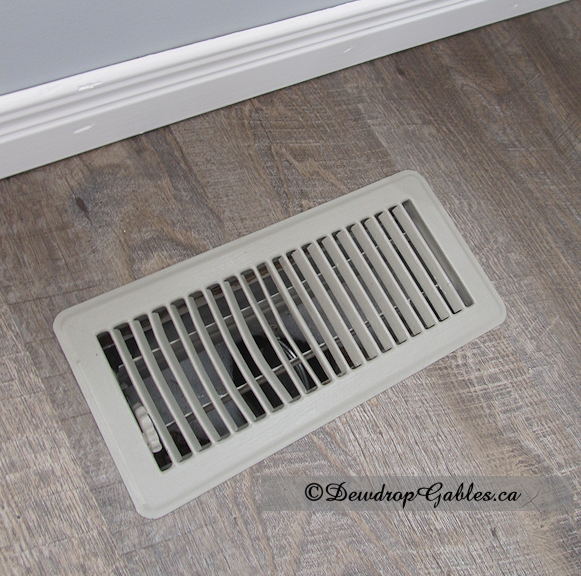 It's not a big kitchen, but I'm actually proud of it and don't mind having people into the house now. 
Larry did finish painting the dining room and I did the trim & chandelier. I'll have to show you that soon…but first there is the matter of the ugly table & chairs in there that have to be dealt with. 
Disclosure – I was not compensated for this post, these are products I love and use often! 
I'm sharing with: