Have you ever had to create your own custom colour chalk paint? I have seen it done, but until recently I had no reason to do it myself.
Last week, my daughter asked to buy a piece I had purchased at the Waterford Antique Market. She was specific in what she wanted and it had to be a dark brown, and she's not into the distressing.
Annie Sloan doesn't have dark brown paint, but there is a recipe in her book, 'Color Recipes for Painted Furniture', that shows different paint colour combinations you can try. I mixed Primer Red with Florence and while it was brown, it wasn't quite what I was looking for. So I added Barcelona Orange and Antibes Green into the mix. I can't tell you what the measurements were, I was just adding and mixing till I had it close to what she wanted.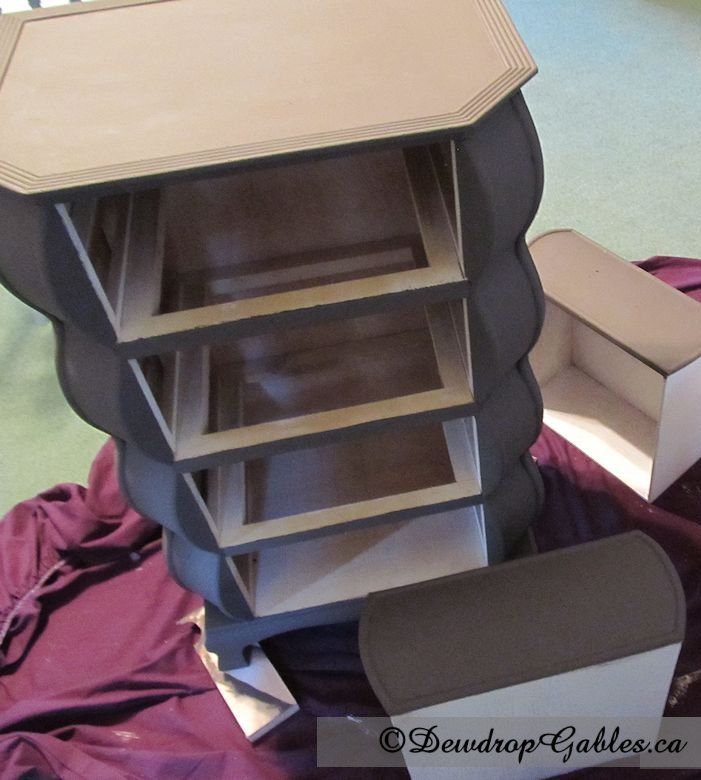 But it still didn't look right. We had decided to put the boys' initial on each drawer, they were going to use it for storage of their hats, mitts, etc. I secured stencils of their initials to the centre of the drawers, then applied Annie Sloan dark wax all over, without using clear wax first. When the stencils were removed, their initials were left the colour of the painted piece.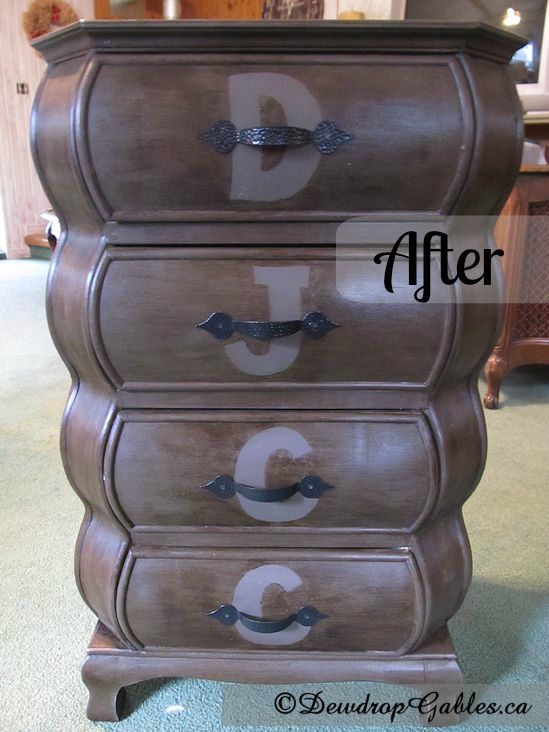 I loved how it looked, the dark wax almost made it look like the wood grain was showing through…and it's not wood! It was finally the dark brown she wanted. 
Tanya has only seen pictures so far, but she loves it!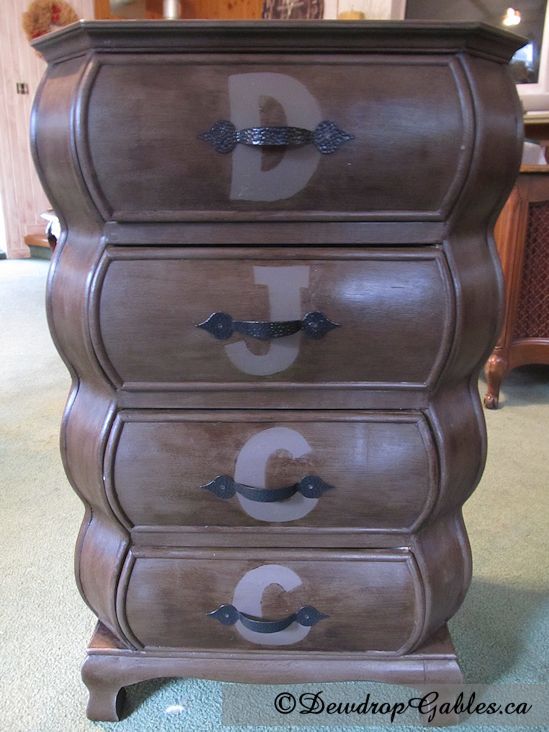 I can't wait to see it put to use in their home. And I think the grandsons are going to get a kick out of it. 
I was featured on
I'm sharing at: